Search & Book
Cash value voucher
Accepted value range:
between € 20.-- and € 1,000.--
Delivery method
Presentee
Preview with inscription text
Add another voucher
Continue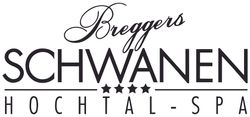 Hotel Breggers Schwanen
Todtmooserstraße 17
79872 Bernau-Oberlehen
Germany
Do you have any questions?
+49(0)7675/348
+49(0)7675/1758
Your data is safe!
Encrypted transactions
In an encrypted transaction, the data is transmitted securely from your computer to us and protected from third-party access.
Voucher 1
Delivery method
via e-mail
To me
Total price:
€ 20.-
VAT included